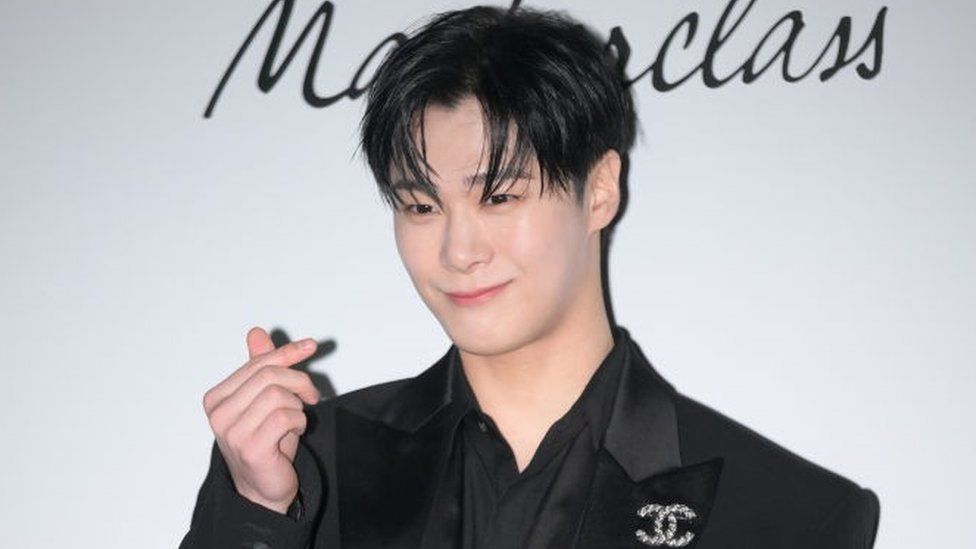 K-pop star Moonbin has died at the age of 25, his record label has announced.
He was found unresponsive by his manager at his apartment in Seoul on Wednesday night, South Korean media quoted police as saying.
"He appears to have taken his own life but an autopsy is being reviewed to determine the exact cause of death," police said.
Moonbin "unexpectedly left our world and became a star in the sky", a tribute from his label Fantiago said.
He entered showbiz as a child actor and model in the 2000s. He had his acting debut in 2009, when as a 11-year-old he starred in the popular Korean drama series Boys Over Flowers. At age 18, he joined the popular boy band Astro in 2016.
With a career that spanned his entire life, Moonbin is in a rare group of K-pop stars. While his international appeal is not on the level of BTS or Blackpink, he's wildly popular at home, Rob Schwartz, an Asia correspondent for Billboard Magazine, told the BBC.
He added that K-pop idols are under intense pressure from fans on social media to look and sound perfect, while record producers demand that they churn out hit after hit.
"It's crazy how they have these guys under a microscope," he said. "Certainly, stars in the West can more or less keep who they're dating a secret. In the K-pop world, it's impossible to keep a secret. Every time they lift a foot, thousands of lines are written about it."
He also noted that Moonbin went on hiatus in 2019-2020 citing his health. "K-pop artists don't really have a life outside being a pop star. They start training at a very young age. They don't go to school or make regular friends. It's really hard for them to see life outside the K-pop world," he said.


Beyond the glamour – K-pop's other side
Since 2020, Moonbin had been performing with another Astro member Sanha in a duo. Moonbin & Sanha had been in the middle of a world tour, and their last performance was in Bangkok on 8 April.
The label Fantiago said all of Astro's members were returning to Seoul on Thursday to gather for Moonbin's wake. The statement from the label also asked people to "refrain from speculative and malicious reports" so that Moonbin's family could pay their respects in peace.
Moobin's sister Moon Sua is also a K-pop singer, part of the girl group Billlie. The siblings had previously spoken in public interviews about their dependence on each other.
South Korea has the highest rate of youth suicide among developed countries. While its overall suicide rate is falling, deaths of those in their 20s are rising. The K-pop industry alone has seen four suicides in recent years.
Singer and actress Goo Hara was found dead at her home in Seoul in 2019. Her close friend, K-pop star Sulli, killed herself after a long struggle with online bullying in the same year. In 2018, Minwoo of boy band 100% died at home, with his label only saying he had suffered cardiac arrest. Jonghyun, the lead singer of SHINee, one of South Korea's biggest boy bands died in 2017.
Moonbin joined the Fantagio's trainee programme as a child before eventually joining Astro. The group was originally six performers, but one member left in February 2023.
Astro fans – known as "Arohas" – have been mourning Moonbin's death. Known as an all-round performer, he had been seen as the boy band's most celebrated dancer.
Pictures on social media showed fans on Wednesday night laying flowers and post-it notes at impromptu street memorials in South Korea. Fans also strung up purple and silver balloons – colours that had featured prominently at the singer's last performance in Thailand.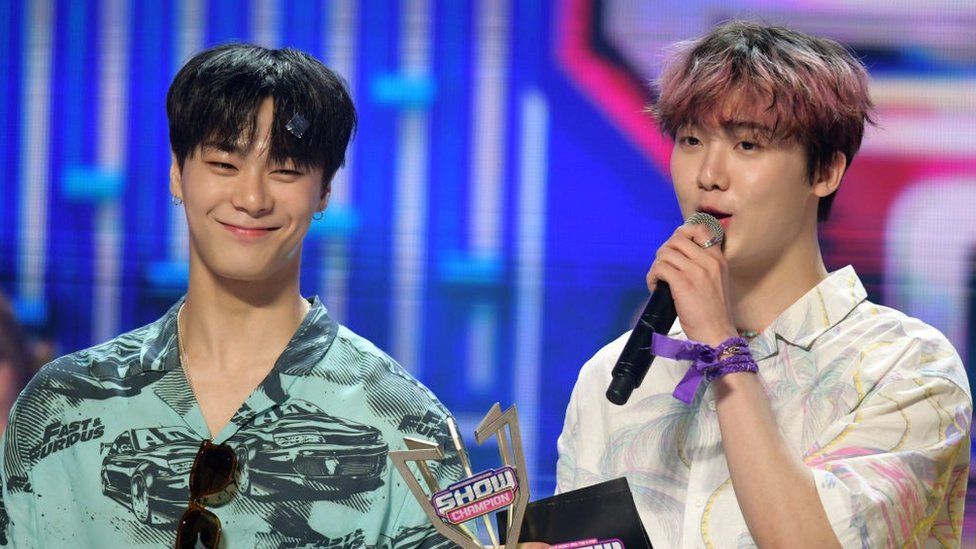 At a recent concert, while on the "Diffusion" tour with Sanha to promote the duo's latest EP record, Moonbin told fans that he had been going through a difficult time, Korean broadcaster SBS reported.
"I want to confess one thing, I'm actually feeling really bad. There might have been a lot of signs from which people could notice since the concert started, so I'm also very sorry to you guys.
"I'm working out and trying to pick up things that I've left little by little. I chose this job so I need to be happy so that I can make fans happy as well," he said in a live broadcast over social media.
The duo was set to perform in Macau this Saturday, followed by Indonesia and Japan in May.
Additional reporting by Joel Guinto in Singapore.