Ingredients:
1 pound dried pasta
1 jar (24-28 ounces) of your favorite red pasta sauce
2 cloves garlic, minced
1 tablespoon olive oil
Salt and pepper, to taste
Fresh basil or parsley, chopped (optional)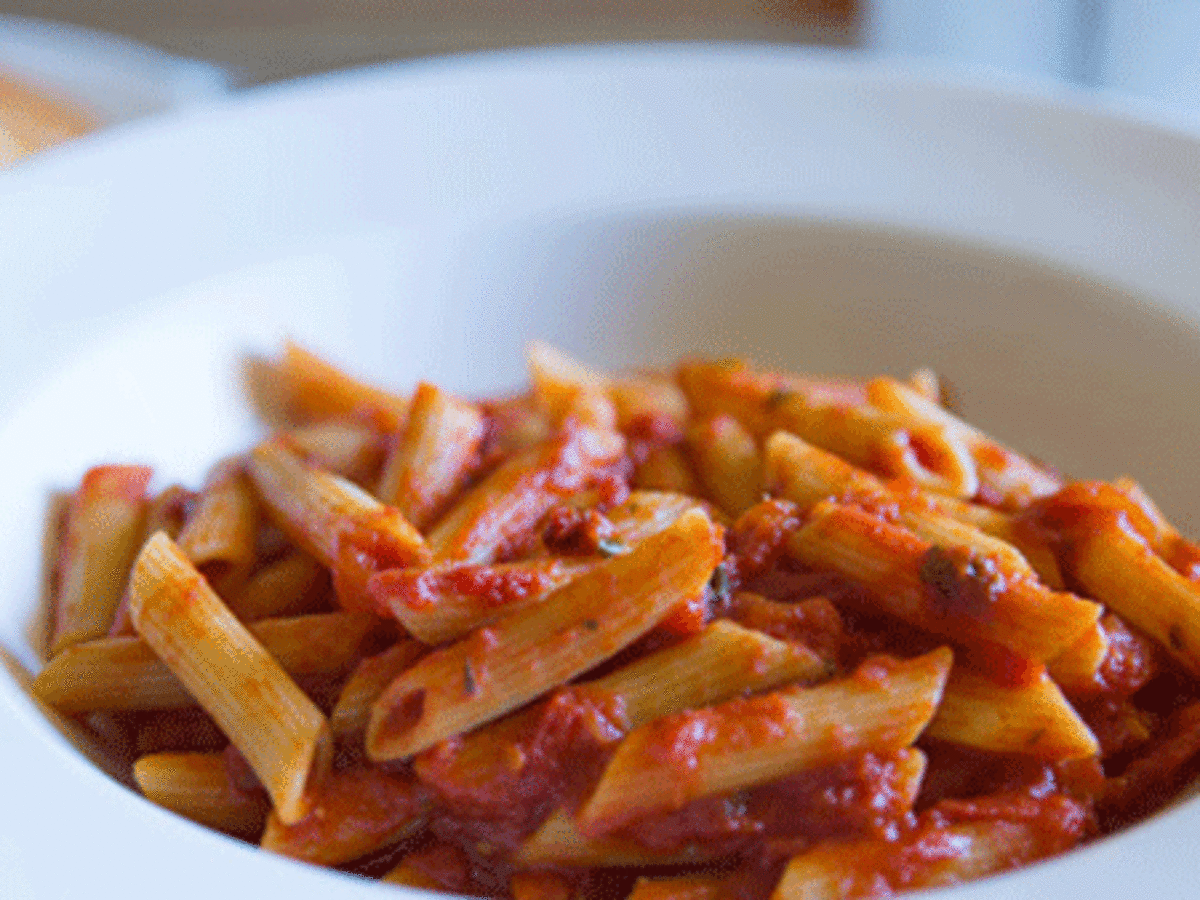 Instructions:
Cook the pasta according to package instructions until al dente.
While the pasta is cooking, heat the olive oil in a large skillet over medium heat.
Add the minced garlic and sauté for 1-2 minutes until fragrant.
Pour the jar of pasta sauce into the skillet and stir to combine with the garlic and oil.
Bring the sauce to a simmer and let it cook for 5-10 minutes until slightly thickened.
Drain the pasta and add it to the skillet with the sauce.
Toss the pasta with the sauce until it's fully coated.
Season with salt and pepper to taste.
If desired, garnish with chopped fresh basil or parsley.
Serve hot and enjoy!